THE LUNATICS EXHIBITION
"PINK FLOYD DAY"
ROSOLINA MARE (RO) 22 Ago. 2013
Piazza Europa - Centro Congressi
con The Band live in concert
 
SERVIZI FOTOGRAFICI
I servizi fotografici sono di MrPinky
 
Le fotografie presentate sono state gentilmente offerte dai rispettivi autori, detentori del copyright. Di tali foto è assolutamente vietata la riproduzione, duplicazione, stampa e trasmissione, senza il consenso scritto del proprietario (e comunque del webmaster).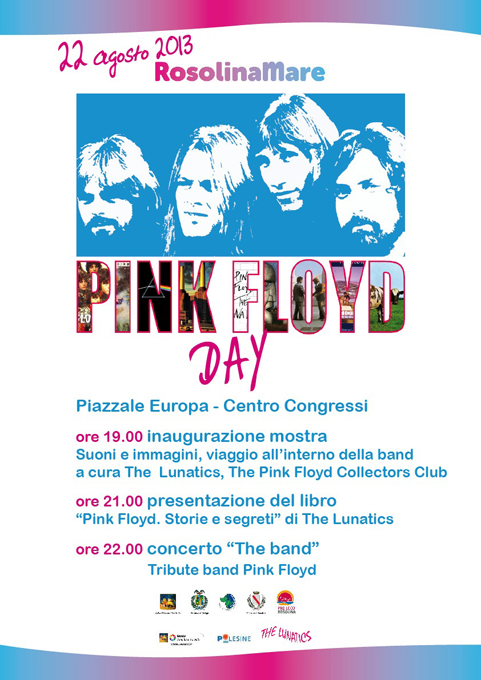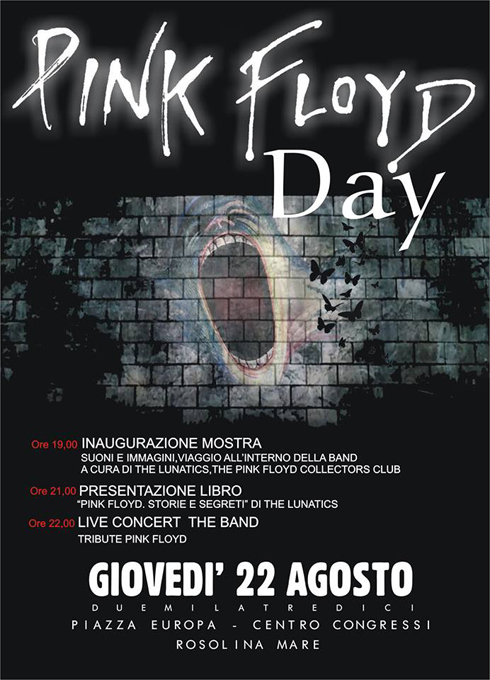 Ringraziamenti a:
la Pro Loco ed il Comune di Rosolina
Andrea Vianello, per l'aiuto e la sopportazione
Stefano Tarquini (http://digilander.libero.it/mrpinky/index.htm) per la consulenza
THE LUNATICS (Stefano Tarquini, Nino Gatti, Stefano Girolami, Danilo Steffanina, Riccardo Verani)