THE LUNATICS EXHIBITION
"PINK FLOYD IN MOSTRA"
MILANO 12 Marzo 2016
Barrio's - Teatro EDI
con ROGER SIDE OF THE FLOYD live in concert
"Performing The Final Cut"
 
SERVIZI FOTOGRAFICI
I servizi fotografici sono di:
Danilo Steffanina (gallery 1)
Andrea Marcato (gallery 2-3).
 
Le fotografie presentate sono state gentilmente offerte dagli autori, detentori del copyright. Di tali foto è assolutamente vietata la riproduzione, duplicazione, stampa e trasmissione, senza il consenso scritto del proprietario (e comunque del webmaster).
VIDEO - l'intervento di Stefano Girolami con Danilo Steffanina (The Lunatics)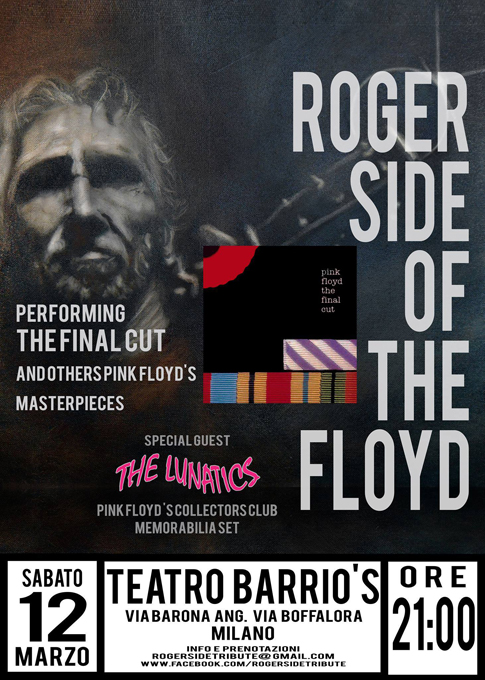 Ringraziamenti a:
Marco Del Santo / Roger Side Of The Floyd

THE LUNATICS (Stefano Tarquini, Nino Gatti, Stefano Girolami, Danilo Steffanina, Riccardo Verani)