THE LUNATICS EXHIBITION
"SPARE BRICKS: THE WALL IN MOSTRA"
TERNI 10 Agosto 2016
Area Archeologica di Carsulae
con YUMAL live in concert
special guest DURGA MCBROOM
 
SERVIZI FOTOGRAFICI
(*) la mostra si č tenuta presso il PalaSė di Terni dall'1 al 10 agosto.
I servizi fotografici sono di MrPinky
Le fotografie presentate sono state gentilmente offerte dall'autore, detentore del copyright. Di tali foto č assolutamente vietata la riproduzione, duplicazione, stampa e trasmissione, senza il consenso scritto del proprietario (e comunque del webmaster).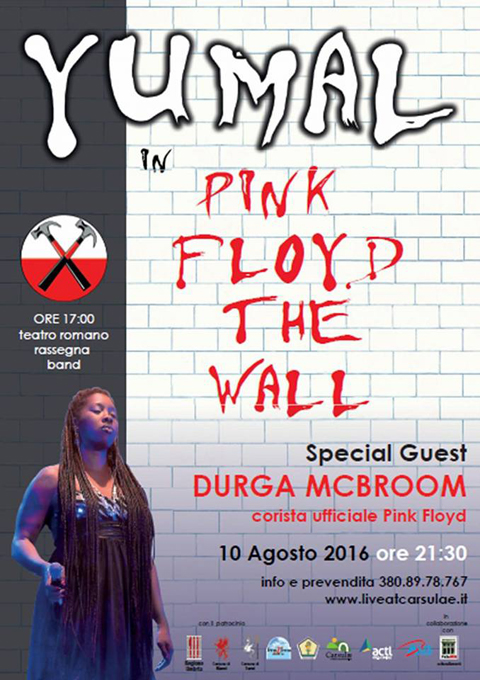 Ringraziamenti a:
Yumal Pink Floyd Tribute Band e Durga McBroom

THE LUNATICS (Stefano Tarquini, Nino Gatti, Stefano Girolami, Danilo Steffanina, Riccardo Verani)